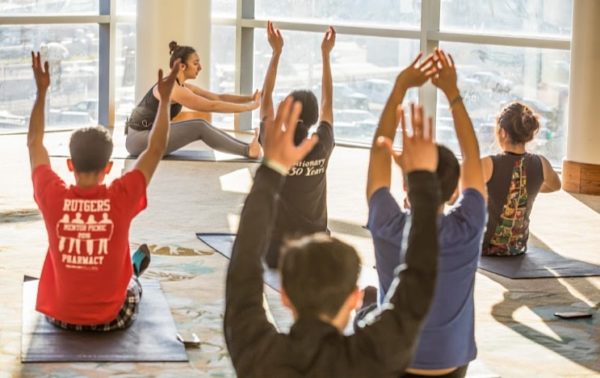 Yogis and Sleepers Can Join 5K Teams, Too!
Have more fun supporting the Foundation when you join a team. Your office, regional AMCP affiliate or pharmacy school alma mater could be organizing a team this year. Encourage your friends, colleagues and meeting buddies to join! Teams can include runners/walkers, yogis and sleep-in fundraiser participants.
Sunrise Yoga: Tuesday, March 26, 6:00 am – 7:00 am
San Diego Convention Center
$20 AMCP Member/Non-Member
Find your inner peace with a "destress sesh" at Sunrise Yoga and enjoy the benefits of exercise while maintaining mind-body balance with our experienced instructors. This energizing yoga session is suitable for all ability levels. Refreshments and yoga mats are provided.
Space is limited, so register today!
Sleep-In for Wellness Fundraiser
$20 AMCP Member/Non-Member
Want to support the Foundation without an early-morning wake-up call? Select the "Sleep-In" option and we won't enroll you in one of our wellness events – but you can still pick up a T-shirt at the Annual Meeting registration desk.
These events are part of the overall registration process. The events, and current team names, will appear as options when you register.