ACPE UAN: 0233-0000-19-014-L04-P | 0.75 contact hours | Knowledge-based
2:15 pm - 3:00 pm
This session is part of Specialty Connect – it is not included in the Annual Meeting registration.
Course Description:
Gene therapy is a promising treatment option for a number of diseases, including inherited disorders, some types of cancer, and certain viral infections. The first gene therapy approvals in the United States occurred in 2017. Tisagenlecleucel was the first gene therapy to be approved and is indicated for the treatment of lymphoblastic leukemia in pediatric and young adult populations. The first gene therapy approved for the treatment of an inherited rare disease was voretigene neparvovec-rzyl, which treats inherited retinal disease due to mutations in both copies of the RPE65 gene. Additional gene therapies have been approved for use in Europe.
Recent estimates indicate that there are nearly 150 gene therapies currently in development, suggesting that these approvals represent only the tip of the iceberg. Metabolic, ophthalmological, and hematological rare diseases together comprise more than half of the disease targets in the gene therapy pipeline. In this session, presenters will review currently-approved gene therapies and provide an analysis of the gene therapy pipeline.
Learning Objectives:
At the completion of this activity, participants should be able to:
1. Discuss examples of currently-approved gene therapies.
2. Explain potential future applications of gene therapy.
3. Describe the current status of the research pipeline for investigational gene therapies.
Faculty:
Susan Trieu, PharmD
Director, Enterprise Specialty Clinical Solutions | MedImpact Healthcare Systems, Inc. | Southlake, Texas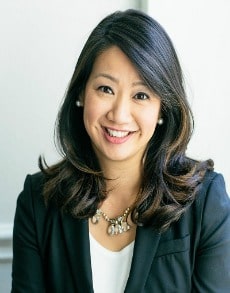 Dr. Trieu is Director of Enterprise Specialty Clinical Solutions for MedImpact and responsible for clinical aspects of the MedImpact Specialty Programs. Dr. Trieu previously led surveillance and strategy for pipeline compounds for the Emerging Therapeutics Strategy Team at MedImpact. In that role, she tracked pipeline agents in development, developed budget impact models for high-interest pipeline agents and new drugs, and provided clinical strategy for pipeline agents and recently approved drugs.
Dr. Trieu holds an adjunct faculty position at the University of North Texas and previously volunteered as adjunct faculty at the University of California, San Diego Skaggs School of Pharmacy and Pharmaceutical Sciences. Dr. Trieu received a Doctor of Pharmacy degree from the University of Missouri-Kansas City and completed the Rutgers Pharmaceutical Industry Fellowship with Novartis Pharmaceuticals, with a focus on regulatory affairs and marketing. Prior to joining MedImpact, she spent 10 years working in medical affairs for several large pharmaceutical companies.