ACPE UAN: 0233-0000-19-015-L04-P | 1.0 contact hour | Knowledge-based
3:20 pm - 4:20 pm
This session is part of Specialty Connect – it is not included in the Annual Meeting registration.
Course Description:
Gene therapy techniques offer potential breakthroughs for patients with serious health conditions. They also are associated with significant short-term costs, yet hold the promise of long-term savings if they deliver durable benefits such as reduced mortality and improved health and quality of life, which can lead to lower health care costs, improved productivity and reduced disability. Thus, gene therapy raises questions about how costs are managed and distributed across systems and payers. Innovative and novel financing and reimbursement strategies may be needed to support sustainable patient access to these new treatments. During this session, participants will explore managed care and provider strategies for addressing gene therapy.
Learning Objectives:
At the completion of this program, participants should be able to:
1. Explain the short-term and long-term financial impacts associated with gene therapy.
2. Discuss managed care strategies for addressing issues posed by gene therapy, including formulary considerations.
3. Describe innovative and novel payment strategies that may be used to support access to gene therapy.
4. Discuss learnings that have emerged from the development of payment models for the use of gene therapy using real-world examples.
Faculty:
Jane Barlow, MD, MPH, MBA
Senior Advisor | MIT Center for Biomedical Innovation | Scottsdale, Arizona
Dr. Jane Barlow is a clinical and strategic executive consultant with over 25 years of healthcare leadership experience.  She is Chief Clinical Officer of Real Endpoints, a market access company and serves as Senior Advisor to the MIT Center for Biomedical Innovation project on Financing of Curative Therapies.  Dr. Barlow focuses on evaluating the economic impact and value of pharmaceuticals and diagnostics to aid in defining access and coverage strategies with a focus on outcomes.
Dr. Barlow previously held senior leadership positions at CVS Health, Medco Health Solutions and IBM. Her diverse background also includes positions with the U.S. military, federal government, industry and private practice. She attended medical school at Creighton University and completed her residency training in occupational medicine at Johns Hopkins University. She holds masters' degrees in business administration and public health and is a Certified Physician Executive with a certificate in Health Information Technology from the American College of Physician Executives. Dr. Barlow is board-certified in occupational medicine and is a fellow of both the American College of Occupational and Environmental Medicine and the American College of Preventive Medicine.
Steven W. Pipe, MD
Professor of Pediatrics and Pathology | University of Michigan | Ann Arbor, Michigan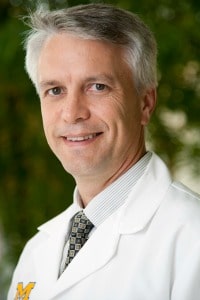 Dr. Steven Pipe is a Professor and the Laurence A. Boxer Research Professor of Pediatrics and Communicable Diseases, as well as Professor of Pathology at the University of Michigan, Ann Arbor, Michigan, USA. He is the medical director of the Pediatric Hemophilia and Coagulation Disorders Program and medical director of the Special Coagulation Laboratory at the University of Michigan. His clinical interests include bleeding and thrombotic disorders and congenital vascular anomalies. Dr Pipe also directs a basic research lab investigating coagulation factor VIII and the molecular mechanisms of hemophilia A.
Dr Pipe completed his undergraduate medical training at the University of Toronto, Ontario, Canada, and his pediatric training at McMaster University in Hamilton, Ontario. His pediatric hematology and oncology training was completed at the University of Michigan. He was a fellow of the Pediatric Scientist Development Program
Dr Pipe is certified by the American Board of Pediatrics in pediatric hematology/oncology. He was awarded a Young Investigator Award from both the American Society of Pediatric Hematology and Oncology and the International Society on Thrombosis and Haemostasis, and a Faculty Scholar Award from the American Society of Hematology. He was the 2015 recipient of the Leadership in Research Award from the National Hemophilia Foundation. He has served on the Board of Directors for the Hemostasis and Thrombosis Research Society, as Chair of the Board of Directors for the American Thrombosis and Hemostasis Network and currently the Chair of the Medical and Scientific Advisory Committee to the National Hemophilia Foundation.